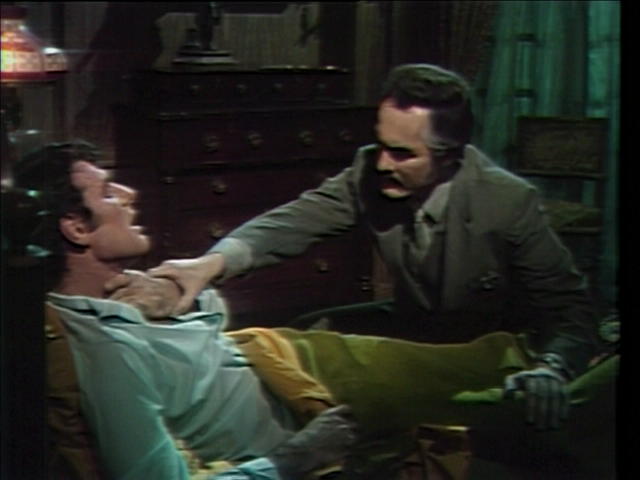 Adam suffered identical fang marks as Barnabas did.
SLIDE 4 (From Episode 607; Broadcast 10/22/1968)
But Adam was there in the house by the sea, and he had that moment awakened to the touch of his master, Nicholas Blair, who had sold his soul to Balberith, a Prince of Darkness. He exclaimed as his eye caught fresh fang marks on Adam's neck, identical with those on Barnabas'. Also, Adam was strangely weak, just as Barnabas was, and tormented by fear. His voice was a whisper. "Nicholas - something horrible has happened, hasn't it - something to do with - with Angelique?"
The handsome but sinister face of Nicholas was grim as he got to his feet. "It has," he told the frightened Adam. "But it won't happen again, I promise you. Go back to sleep; I'm going now to have a word with - with a certain woman, and take care of the matter."