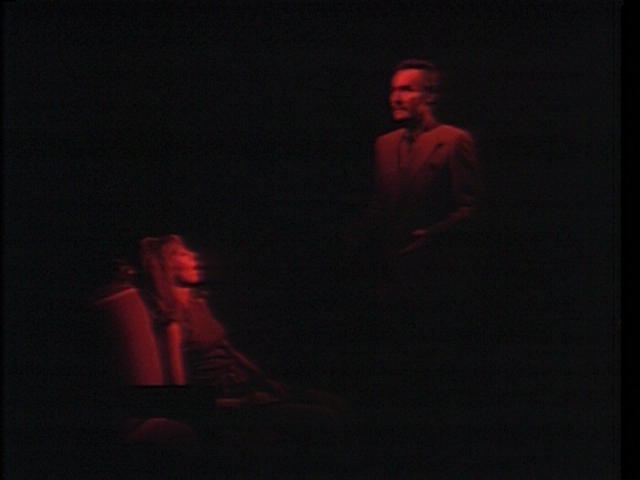 Balberith used Maggie's voice to summon Nicholas.
SLIDE 19 (From Episode 629; Broadcast 11/21/1968)
"Nicholas!" Every vestige of color drained from Nicholas' face. His name had been called from the throat of Maggie, but it was not Maggie's voice! It was the voice of Balberith, and the room seemed to pulsate with his unholy presence.
"Y-yes, Master," Nicholas quavered.
"Prepare to meet your judgment, Nicholas!"
Nicholas seized a chair back to support his weight.
"J-judgment?" he moaned.
"Tomorrow you will appear before me. Prepare yourself."