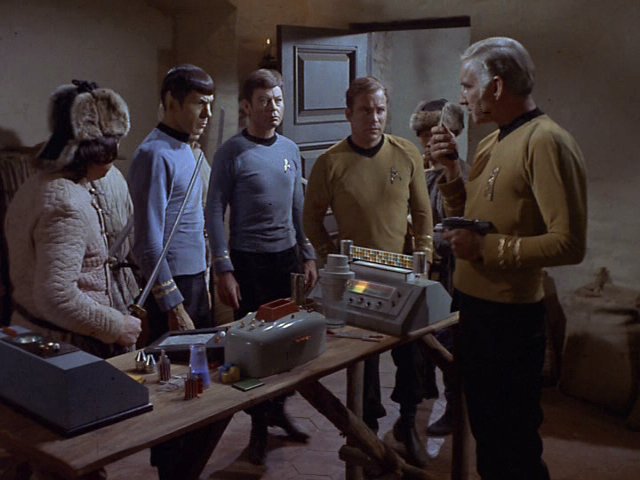 Spock had found the Truth! "Captain Tracy has control of this village. He's organized and trained an army. The Kohms will wipe out the Meraks in another 24 hours."
Kirk, realizing he'd been reduced to one option, took his communicator in hand, to radio Enterprise. As he did, Tracy barked from the laboratory doorway. "Drop the Communicator, Jim."
Lt. Raintree, who was positioned to one side, made a move for his phaser (a sort of laser gun). Tracy phased faster. Raintree was gone!! "Phased out" is the word.